Tuesday, November 8th, 8:30 am-3 pm at Fenway Park, boston, ma
This conference will bring together the top minds in B2B Marketing to educate and motivate CMOs and their top executives on the hottest topics in Marketing today.
We've assembled a line up of Demand Spring's
Leap Advisors

to share the top challenges CMO's will face in 2023 —and how to solve them.
Leap Live! speakers are renowned B2B marketing leaders who will share expert advice on topics such as C-suite alignment, data privacy, diversity and inclusion in marketing and more…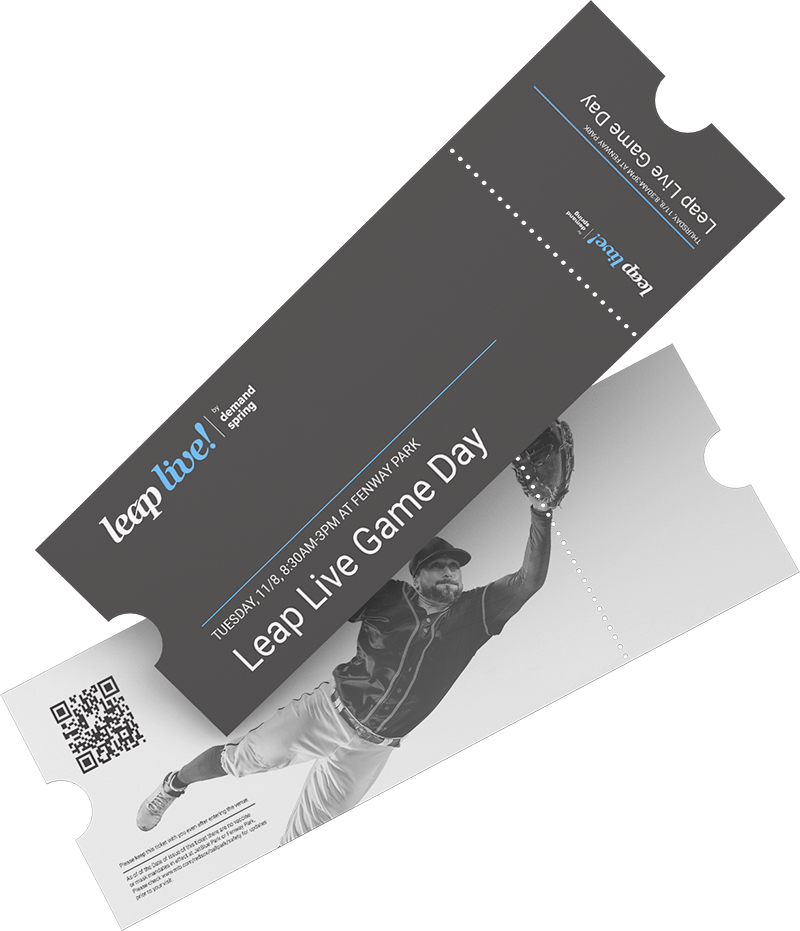 Register today to attend the event of the season at Fenway Park
What CMOs should look for in 2023?
Pam and Carlos will explore the emerging short and long term trends that CMO's should be prepared for in 2023 and beyond – from the cookieless digital environment to AI orchestrating and optimizing the customer lifecycle. The role of marketing is evolving and Pam and Carlos will provide practical tips on what to look for and how to prepare your organization for 2023.
Pam Didner
Leap Advisor | Author | Speaker | Podcaster
Carlos Hidalgo
Leap Advisor | CRO, Demand Spring 

How data is transforming marketing (again!) - from doer to enabler
Doug and Tracy will provide insights on how data is transforming marketing and discuss the evolving role of the CMO. Marketers can get lost in the abundance of data that is available today. This session will focus on what data is important to your marketing organization and how to act on it. Key emerging trends such as employee engagement, data privacy and ABM will be covered.
Doug Bewsher
Leap Advisor | Former CMO of Salesforce, Skype, and Leadspace
Tracy Thayne
Leap Advisor | VP Strategy, Demand Spring
Alignment across the C-Suite - Driving Revenue while breaking down silos.
There are many requirements for marketing to be successful within an enterprise: the skills of your team, adequate budgets, and support from your peers and broader leadership. Sales, development, finance and HR executives are often taken for granted for the important, if not so obvious, role they play in a CMO's success. This session will focus on building trust and credibility across your company in order to strengthen your team and solidify marketing's seat at the table.
Buell Duncan
Leap Advisor | Former CMO of IBM Global Software Group
You've got the information on aligning with the C-Suite and breaking down silos.  How do you make the most of it?  Carol, with a panel of current CEOs and board members, will explore how the C-Suite and board view marketing, and how CMOs can be more effective with their C-Suite peers, the CEO, and the board.  
Carol Meyers
Leap Advisor | Former CMO of Rapid7, LogMein, Workhuman, and Unica
Panelists:
Mohamad Ali | CEO of IDG, Lead Director of IRobot, and Board Director of Henry Schein
Sam King | CEO of Veracode, and Board Director of Progress Software and Zero Fox
David Meredith | CEO of Boomi, and Board Director of SADA
Diversity and Inclusion Marketing & Communications
Is a brand or company being truly authentic to its core values? All. The. Time. Not just for one month of the year and not just in their marketing. They demonstrate it with their supply chain. They demonstrate it with their ihiring practices. They demonstrate it with their internal culture. They ALWAYS demonstrate it! This is what we call Woke Marketing. In this session you will learn about #WokeMarketing's "3 Bees."
Jefferson Darrell
Leap Advisor | Founder, Breakfast Culture
Chris Arrendale: Privacy vs Personalization - Striking the Perfect Balance
Privacy concerns are radically transforming the marketing landscape. Your customers have come to expect personalized, and custom tailored experiences, but are now demanding those same experiences without sacrificing their personal data or privacy. It is this expectation that is driving the new "cookieless world" we are entering as we speak. This will undoubtedly lead to more first-party data collection strategies with customers, but the question remains, how do we do both? Chris is here to speak about striking the perfect balance between good customer experience and gathering the right amount of info on your buyer.

Chris Arrendale
Leap Advisor | Founder & CEO, CyberData Pros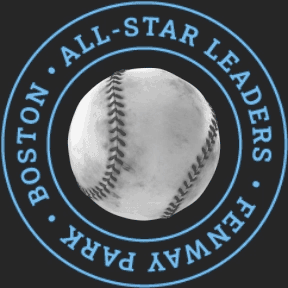 Register today to attend the event of the season at Fenway Park
Let's create something together.
Interested in being a sponsor?
Contact us today and receive a sponsor prospectus with all the offerings and benefits of sponsoring this event.