Fresh perspectives, bold thinking, and original research to drive next practices.
Explore our research, whitepapers and latest blog posts.
Managing a marketing organization in a difficult economy presents interesting challenges, as well as significant opportunities, for CMOs and marketing executives.  I started my career in the mid-90's when the economy was on the back-end of a recession. We then [...]
BOSTON, MA – May 16, 2023 – Revenue Marketing consultancy Demand Spring is pleased to announce that Allison Snow has joined the leadership team as VP Strategy and Chief Analyst.  Allison has held leadership roles in Demand Generation, Customer Marketing, [...]
Add our Insights to your Inbox
We'll send you one email a week with content you actually want to read, curated by the Demand Spring team.
Research focused on the how, what and why of Revenue Marketing
Explore how B2B organizations are executing their Account-Based Marketing strategies and the results they are seeing. This report includes insights from B2B Marketers from across North America, from diverse industries on topics such as how much revenue their ABM strategies [...]
The fifth edition of our Revenue Marketing B2B Benchmark Report contains feedback from over 150 Marketing professionals.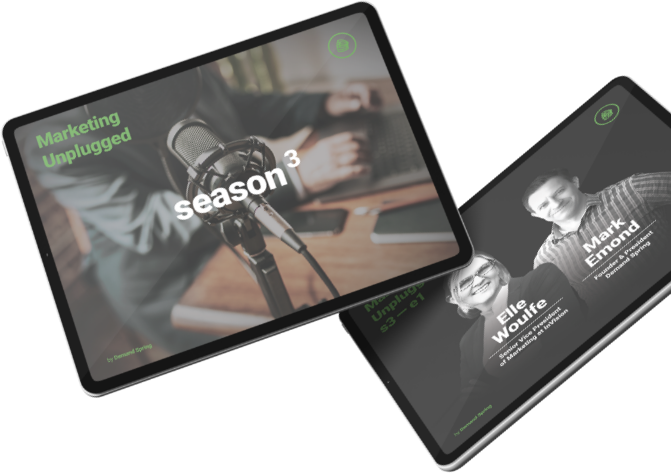 A podcast about the humans behind great marketing.
Next practices that will drive your business forward
Based on signals we've seen in the organizations we work with these are the Revenue Marketing trends our team of experts see guiding marketing organizations in 2023 and beyond.
Here's our definitive list of the six essential steps for achieving successful Marketing and Sales alignment.
Revenue Marketing Articles, Advice and Tips
Managing a marketing organization in a difficult economy presents interesting challenges, as well as significant opportunities, for CMOs and marketing executives.  I started my career in the mid-90's when the economy was on the back-end of a recession. We then [...]