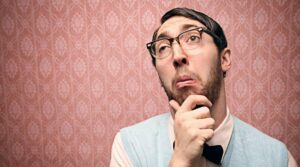 Catalyst. It's an interesting word, isn't it? Go ahead, pause and think about it for a second. It has positivity to it. It feels light and up lifting. It feels inspirational, groundbreaking, and free. Am I taking a bit too far? Maybe. But this word has transformed my work environment over the last two years. In fact, it has literally defined my role at Demand Spring. I am a Client Catalyst.
When my colleague (Karen Morad) and I first sat down to define the role at Demand Spring and create a title we found it challenging. We had a unique opportunity to explain who we are (and all those that come after us) and what we do in just a few words and it was damn difficult. We weren't project managers. We weren't account managers or client services reps. We weren't strategists. We were all of those combined and I'd like to think we ARE much more that.  To think of a title that encompassed it ALL was rather exciting and difficult.
We went through weeks of brainstorming, tossing titles around with each other and our colleagues. In addition to being a project manager, account manager, a strategic resource, we wanted to convey the idea of:
Being a change agent
Aiding in client transformation
Relationship building
Unifying all that encompassed a client from onboarding to project completion
We were nearly called Client Springer's. Get it…Demand Spring – Client Spring. Glad we didn't go there? Yeah me too. Until finally the word Catalyst came into focus. And then we thought eh. We mulled it over. It wasn't self-explanatory. We hadn't heard that title before and likely neither had our clients. We thought " we'll always have to explain what a Client Catalyst does".
But the more we socialized it, the more we were convinced Catalyst meant something to us and to Demand Spring.
It was different. It was powerful.
It meant "change". Literally it means change.  We decided it wasn't necessarily a bad thing if we had to explain our title and our role. And WE DO have to explain it at first. But it gives us the opportunity to truly convey our role and our importance to the partnership.
As Demand Springers, we embrace change. Transformation has been part of this company's blood line since it's inception and the uniqueness of both the Client Catalyst role and it's title provides insight into one of our core founding principals – Drive measurable transformation for our clients.