As any parent knows, humans are constantly evolving and transforming. A few years back, when our daughter was a toddler, my wife and I often remarked that if we didn't particularly love a phase that she was in, we didn't need to wait long for it to pass. As a marketer, you are also likely experiencing unprecedented transformation right now. You are being asked to contribute to pipeline and revenue in a substantive way. Changing buyer behavior, increasing demands from the C-Suite, and technologies such as marketing automation are fueling this change. How far along are you in your transformation journey? Are you a revenue marketing beast yet? Or are you still more of a rodent of unusual size? Most organizations we work with feel that they are far behind the transformation curve, relative to other organizations. The reality is that most still have a ways to go to drive transformative results.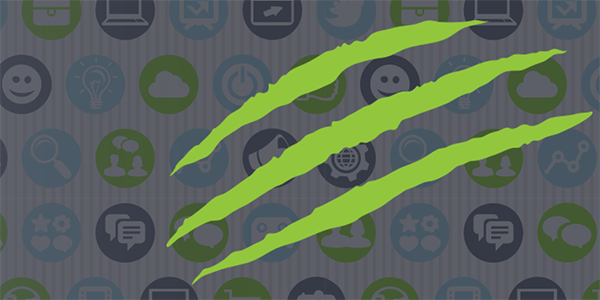 The 7 Essential Elements to Drive Marketing Transformation
Based on our deep client-side and consulting experience with some of the world's top brands, we have identified seven essential areas to focus on to drive your marketing organization's transformation:
1. A deep understanding of the buyer journey: Deep buyer persona analysis is required to reveal the demographics, psychographics, unmet needs, preferred content formats, and information sources of all primary personas. These form the basis for a marketing plan based in the reality of how buyers buy.
2. Marketing and Sales alignment: A common lead taxonomy, a service-level agreement (SLA), and a coordinated set of lead management processes are critical to driving revenue marketing performance.
3. Marketing Technology: A strong commitment to using marketing automation and other MarTech and AdTech applications enable you to automate and scale processes throughout the funnel, and enrich and manage your data.
4. Content: Content engages prospects and customers throughout all stages of their journey, connecting with them on both a rational and an emotional level.
5. Inbound Marketing: Owned, earned, and paid digital channels are optimized to engage buyers throughout the buyer journey. Inbound becomes the primary means for driving top of funnel performance.
6. Lead Management: Lead scoring, lead nurturing, and telequalification resources enable you to prioritize leads and optimize conversion throughout the funnel.
7. Analytics: Your marketing automation platform provides you with operational level, revenue marketing performance. Add a deeper level of analytics from a vendor such as Qlik and hone a data-driven decision-making culture.
Vision, persistence, and patience
Driving transformation takes equal measures of executive sponsorship and vision, a heavy foot on the accelerator, and a strong dose of patience. Going from limited pipeline contribution to full-fledged revenue marketing status won't happen overnight, but the journey is an exciting one with each transformative process put in place and every deal that marketing contributes to in a meaningful way. For a deeper understanding of how to mature your marketing organization's ability to contribute to revenue, download our latest Springboard, Transforming your Organization into a Revenue Marketing Beast.