Have you ever run a global program and wished you could regionalize the time of delivery to match that of the email lead's region? Currently in Marketo, there's no out-of-the-box solution to accomplish this task.
For batch and blast email, most Marketo users will duplicate the email program per region and schedule the email sends individually. This might work for simple email campaigns, but what about engagement programs, with multiple streams and multiple emails? Yikes! Would you want to duplicate the engagement multiple times to schedule the cadence per region?
I know I wouldn't! Thankfully, there's another way. The following solution allows you to create a single engagement program and
Thankfully, there's another way.
The following solution allows you to create a single engagement program and send emails at different times on a regional basis.
No really, it's true! For this example, we'll use Asia Pacific, Europe, and North America as the regions we want to distribute to at appropriate times. Here's how we can get it done, in just five (easy!) steps:
1. Set your engagement program cadence to the earliest send time.
For example, the cadence for my email sends is every Wednesday at 1:00 PM. Since my local time zone is Eastern Standard Time, that means for Asia Pacific, I would need to send the email on Tuesday at 9:00 PM EST – that's my stream cadence.

2. Create each email within a Marketo program.
Within the send email smart campaign flow, add a send email flow step for each region and add a wait step in between each send email step. Remember, we're breaking our email sends by three regions: Asia Pacific, Europe and North America.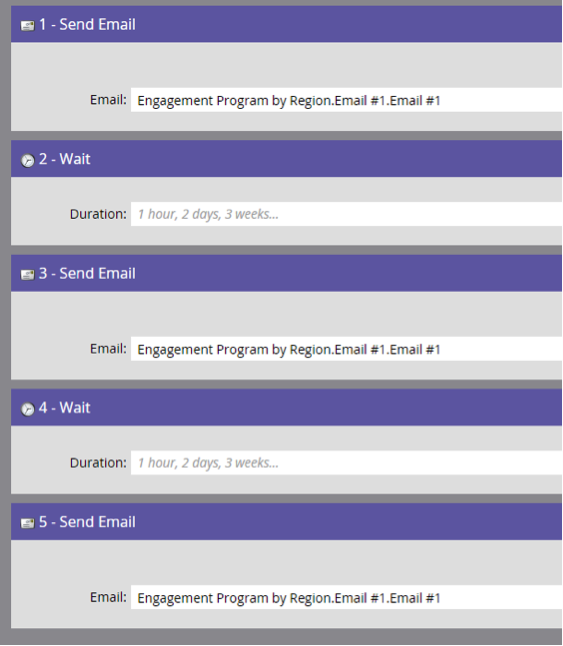 3. For each send email step, we'll add a choice to filter leads by region – starting with Asia Pacific, then Europe, and finally North America.
When a match is found, the email will send to only the leads within that region, otherwise they'll skip that step and move on to the wait step. In each wait step, we need to calculate the number of hours between each send time by region.
For example, to have the email sent on Wednesday at 1:00 PM for each region, we need to send the first email on Tuesday at 9:00 PM for Asia Pacific, then wait seven hours before sending the email to Europe and wait another nine hours to send the email to North America.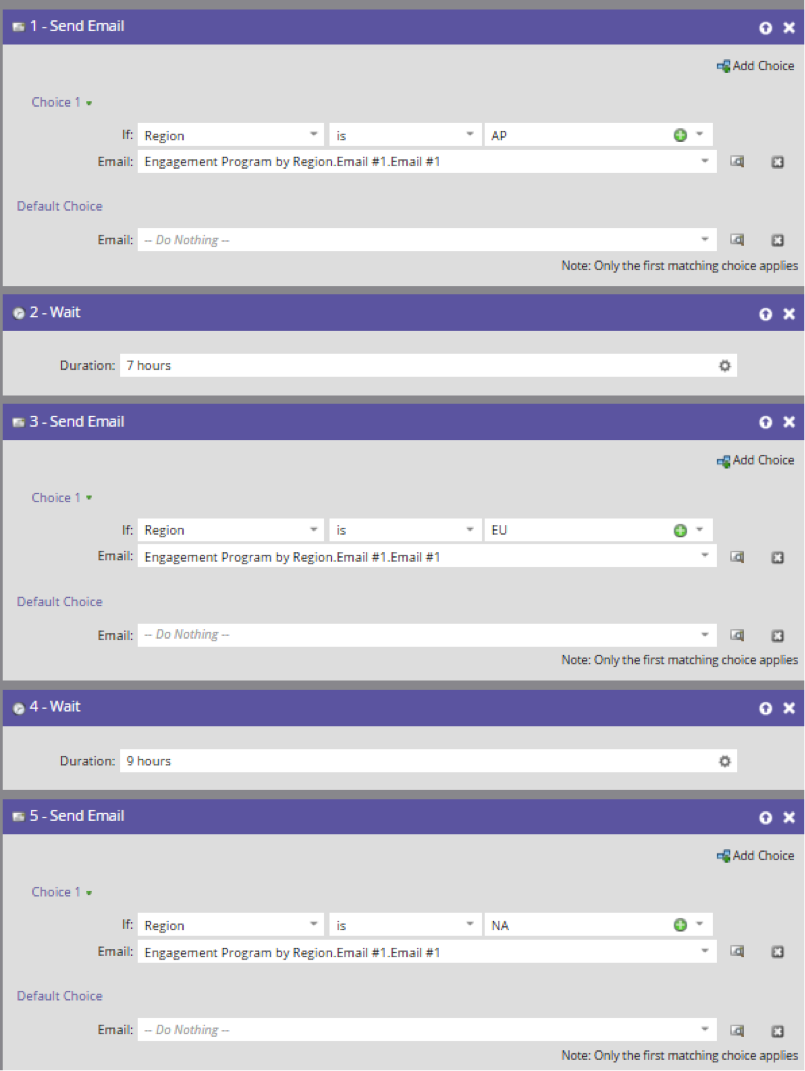 4. Next, we'll want to create a separate smart campaign to track the Email Sent program progression status. The Smart List trigger will be Email is Delivered and the flow step.

Then, in the flow tab, you'll update the program status to Email Sent.

Note: Repeat each of the previous four steps for each email program within your engagement program.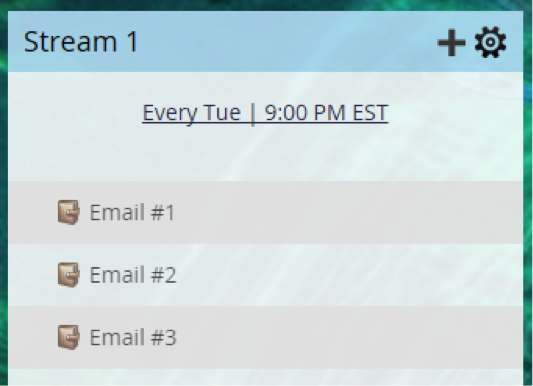 5. Add your engagement stream content as programs with send email smart campaigns.
That's it, you're done. You are now distributing your emails to the regions you're trying to reach, at times that it's best to reach them.
Sweet!