Marketing advisory, made simple.
Practical advice from experienced marketing executives

World's best coaches and therapists
Practical advice from experienced marketing executives.
You're a marketing exec under constant pressure to perform and sometimes you just need a hand.
But call up traditional advisory, and you get served a standard research report only vaguely related to your challenges. They promise unlimited executive advisory. You get a single seat license for a junior advisor with zero executive experience, who gives you academic models you can't implement with a side of perpetual upsell. Are these people advisors or salespeople? Could that junior analyst possibly understand your pain, or even drive?
We feel your pain because we've been there. And that is why we started Leap Advisory.
Our advisors are B2B marketing executives and practitioners like you. We listen to your hopes and challenges, uncover your potential, and work with you to guide, reshape, and strengthen your marketing organization.
Because we've walked in your shoes, we know how to deliver aspirational but actionable real-world advice, all through a transparent subscription package.
Sooner than you think, you'll be celebrating quick wins and watching your marketing efforts impact long-term results, propelling your organization forward.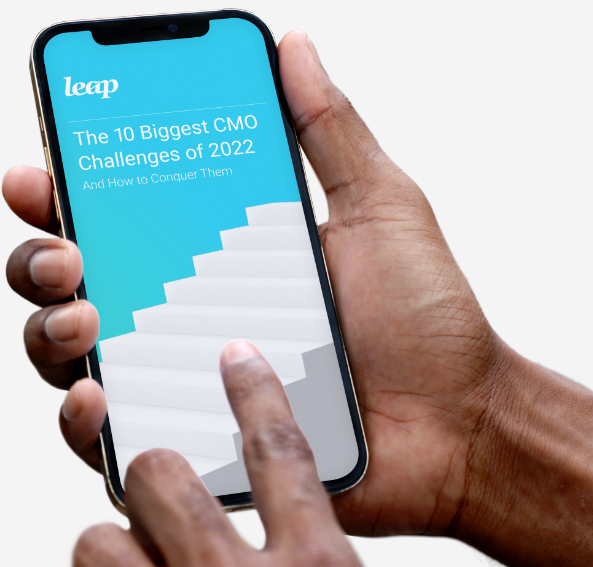 We listen, learn and advise. In that order.
What challenges are keeping you awake at night? Our Leap Advisors share how they, and other marketing professionals are approaching the most pressing challenges in marketing today.
Fresh perspectives, bold thinking, and original research to drive next practices.
Highly-regarded marketing experts Buell Duncan; Jefferson Darrell join advisory team
Our advisors are B2B marketing executives like you.
Our team is deep, with specialties in many fields. What kind of help do you need?
Let's talk about how we can help
We are collaborators, doers and creative thinkers.
Let's create something together.