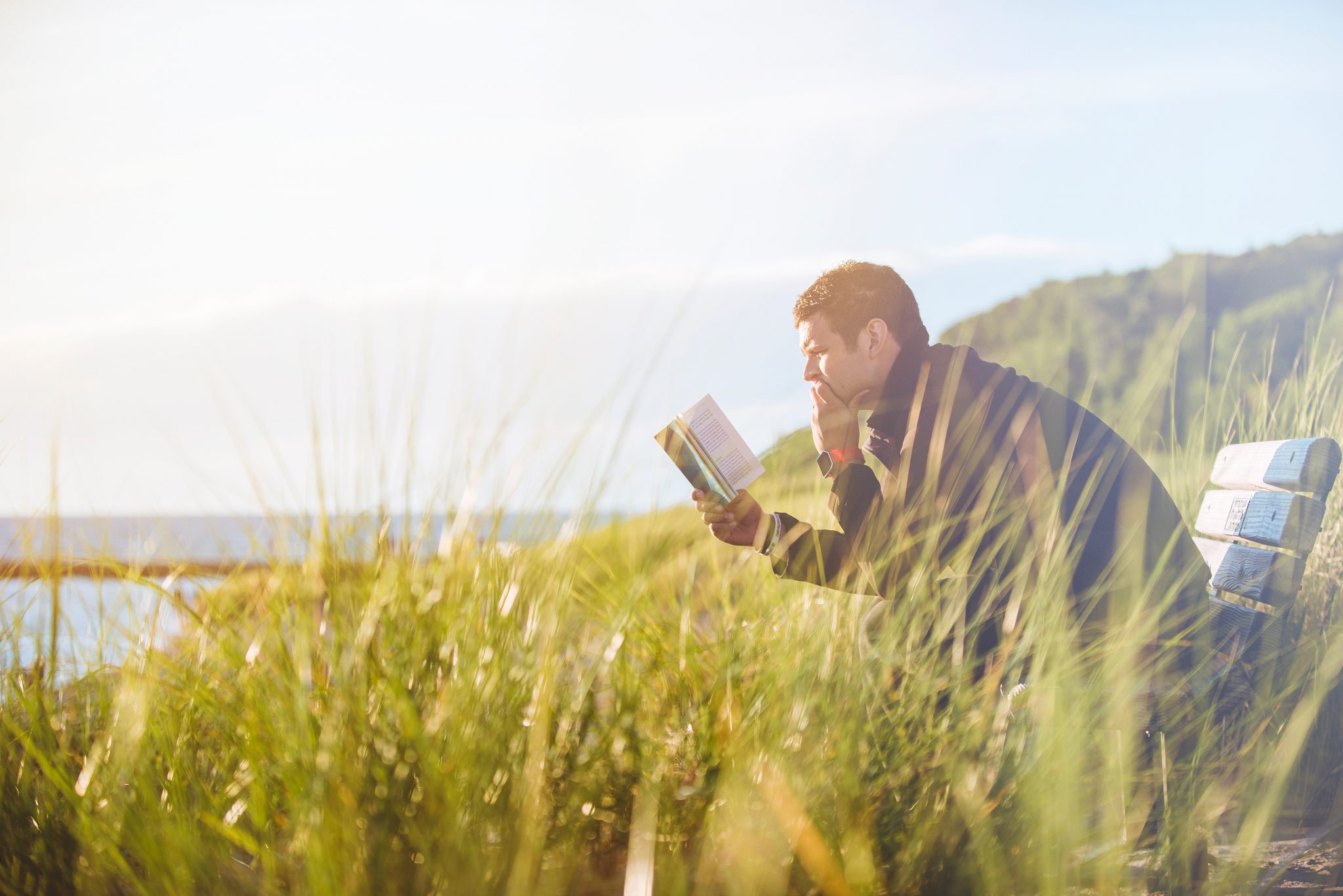 Summertime is here and the reading is easy. Put away those books on String Theory and Austrian Economics. Anna Karenina can wait for colder weather. Instead, find yourself a good deckchair and anchor your toes in the sand for a grand old escape.
Before we continue – we thought it would be helpful to get the know the man behind the books. Bill is our resident book work worm, Marketing Technology Consultant by day, avid reader by night.
Is there a seasonality to your book reading?
There is something of a seasonality to books. Russian lit, serious topics in the colder weather (Bloodlands for example). Sillier and more optimistic books in the sunnier seasons. If I find a book really compelling, I'll read it whatever the season.
 How many books do you read in one month?
I haven't stopped to count how many books I read in a month, but I would estimate it's anywhere from 6-20, depending on the length, topic, and if I need to learn something new.
This month, I've read:
The Last Nude: Ellis Avery (reading)
The Clear Quran: Dr. Mustafa Khattab (long-term reading requiring study; given by a dear friend — the juxtaposition of these two books is disconcerting)
Tides of War: Steven Pressfield (reading, may abandon)
Finish: John Acuff
Bite Me: A love story: Christopher Moore (re-read)
You Suck: A love story: Christopher Moore (re-read)
Bloodsucking Fiends: Christopher Moore (re-read)
Libra: Don DeLillo
The Cosmic Landscape: Leonard Susskind (partway through, may put off to Fall)
Books I abandoned in the last weeks:
The table comes first: Adam Gopnik
How the French think: Sudhir Hazareeshingh
A time of gifts: Patrick Leigh Fermor
OK – how do you find the time to read so much?!
I can read so much because I don't watch TV or browse social media. I watch maybe 5 hours of TV a year (I tried some of the Netflix series everyone raved about: 1 episode of Mad Men, 6 episodes of Breaking Bad). TV is just not for me. I read fast, so I watch instructional videos and podcasts at 1.5 speed.
Social media makes you feel connected and accomplished, but it's as mentally satisfying as an all cotton-candy diet for weightlifters.
Is that all I do, sit around and read? My wife might say yes, but no, not really. I read a couple of hours a night. Most of my reading supports my learning, trying, and failing horribly at new things, like making kombucha or raising chickens, or learning to run a nonprofit, or getting better at a sport.
Do you and your kids discuss books?
Yes, we discuss books, music, movies and art all of the time. My son is going into high school and has summer reading. I've picked out for him:
Farenheit 451: Ray Bradbury
Cat's Cradle: Kurt Vonnegut
Animal Farm: George Orwell
Never Let Me Go: Kazuo Ishiguro
Brave New World: Aldous Huxley
Metamorphosis: Franz Kafka
I do it based on his taste and we are comfortable enough that he trusts my arts recommendations (music, too). I read YA alongside him. We just finished Going Bovine: Libba Bray, which is one of my top picks.
Do you read books one-at-a-time, or do you have multiple books on the go at once?
What I've learned over time, it's better to have a handful of interesting books available to pick up anytime rather than slog through a single book in a linear fashion. You can approach reading based on your energy level and switch to another when your attention wanes. So, I read portions of multiple books at time. It's no different than surfing Instagram, just more words.
It's also not dishonorable to abandon a book partway through. Sometimes a book that's boring now can be fascinating in the context of another book I've just finished. Sometimes it's the wrong season. Sometimes the writing is flat or the narrative plodding. You don't get a prize for finishing.
With technical manuals, I can skip over 3/4 of the book as filler to get to the good stuff. If I want to learn something (beekeeping, for example), I'll work through a half-dozen books from absolute basic to a definitive guide. The basic is carefully read, and by the time I get to book five, I've got most of what I need. (I learned that beekeeping is not a good idea in my neighborhood).
I did Kindle Unlimited for a while, but found most of the free books were self-published pamphlets.
And with that – let's jump into your Summer 2018 book recommendations!
The Magic Strings of Frankie Presto – Mitch Albom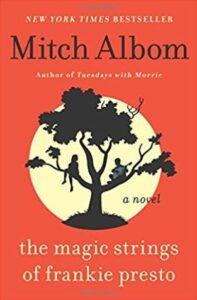 Narrated by the ancient muse Music, we follow the life of an extraordinarily talented guitar player whose songs shape the lives of people around him as he searches for the love of his life. Frankie is a lot like the real-life Django Reinhardt, with a healthy dollop of a Fifties hearthrob, and the career trajectory of Elvis or Willie Nelson. It's a charming love story, well told.
Lost Boy: The True Story of Captain Hook – Christina Henry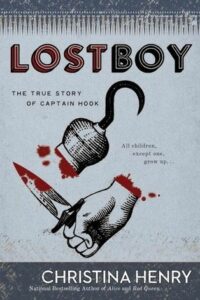 Christina Henry sharpens the sword and puts a painful edge on the story of Peter Pan and his favorite boy—Hook. Peter is not who you think he is. As the cover says: "Peter promised we would all be young and happy forever. Peter lies."
Warlock Holmes Study in Brimstone  – G.S. Denning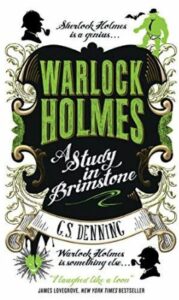 Everyone loves to rewrite Sherlock Holmes fiction, but G.S. Denning had me laughing out loud as Dr. Watson aids the dim-witted Warlock Holmes, master of a thousand demons. This paranormal Victorian detective is charming, riotous and barely in control of his magic. A ripping good read.
The Creative Habit: Learn It and Use It for Life – Twyla Tharp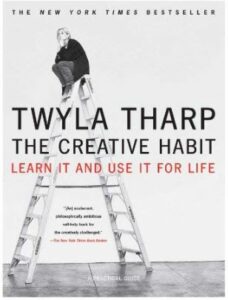 Summer is a great time to recharge your creative batteries, so take a few simple lessons from Twyla Tharp, choreographer and creator of the Broadway show Movin' Out.
Problem Solving 101  – Ken Watanabe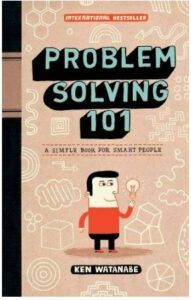 Demand Generation and Marketing Automation is all about solving problems. For those new to the discipline, problem solving may not come as easily as one would like. Ken Watanabe uses fun problems, easy scenarios and cute illustrations to demonstrate how to use decision trees, matrixes and other useful tools. I used to give this book to all my new employees and students.
The Organized Student  – Donna Goldberg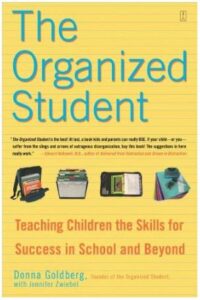 OK. It may not be pleasant to think back to school in August, but if you have children who may not be, shall we say, super-focussed at school, this book is worth its weight in gold. Donna Goldberg shows us how to solve the simple but big behavioral problems that get in the way of good grades: the crumpled paper, the overstuffed backpack, the missed test. This book is pract.i.cal. How to set up a binder that kids will actually use. Having an home/school pocket for the most current work. How to set up the locker. How to set up the desk.
I'll tell you from real-life experience that this book had a profound effect on my kids' schoolwork, and I highly recommend it to every parent.
—
Bonus book:
OK. I can't really stop at six. I thought about putting this in a Fall reading list, but this is such a beautiful and funny book I couldn't let it go.
Norwegian by Night – Derek B. Miller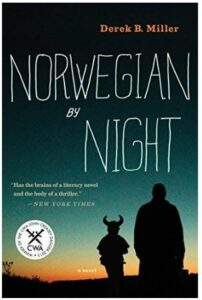 Sheldon Horowitz, an 89 year old Jewish widower and former Marine sniper in the Korean war, reluctantly transplanted to Norway by his caretaker granddaughter worried about his mental health. Sheldon's neighbor is killed and he must protect a young boy as they flee from his attackers in the Scandinavian wilds. Funny, sad, a wonderful portrait of an elderly man struggling with his mortality in an increasingly hostile and alien world. Oh, this is a beautiful book, please read it.
Like what you see? Tune back in a few months for Bills 2018 Fall Reading List!
Happy Reading!