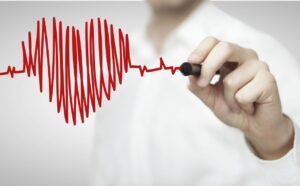 We have seen a real sea-change in the last 2-3 years with organizations transforming their marketing practices and processes into that of a revenue marketing organization. This demand system maturation is being caused by a number of factors, including:
Buyers that are interacting with marketing channels and content throughout their buyer journey.
The C-suite demanding marketing contribute to pipeline and revenue.
And an exploding ecosystem of MarTech applications enabling it.
Those who are advancing at a more rapid pace are excelling in the following seven critical demand system areas:
1. Buyer Journey Analysis: Revenue Marketing leaders understand their key personas at a deep level. They know the content and channels that each persona engages with in each stage of the buyer journey. They understand their unmet needs, operational pressures, demographics, firmographics, and what they are thinking, feeling, and doing in each stage of the buyer journey. Most importantly, they are able to operationalize this primary research across their marketing disciplines.
2. Sales and Marketing Alignment: Revenue Marketing leaders enjoy solid alignment and collaboration with the Sales organization. An SLA and ongoing communication processes from the regional field level, through to the CMO and CSO are core requirements. Leaders share weekly pipeline visibility and two-in-a-box planning (right down to the regional sales leader and regional marketer level). This helps them close pipeline and revenue gaps.
3. Lead Management: A common lead taxonomy, automated lead passing from Marketing Automation to CRM, effective telequalification reps, and an SLA that is measured and enforced are critical elements in a healthy demand system.
4. Technology: Revenue Marketing leaders aggressively invest in Marketing Automation and CRM, as well as the burgeoning ecosystem of MarTech applications to optimize performance throughout the buyer journey.
5. Inbound Marketing: Recognizing that owned and paid digital channels drive the majority of new lead creation, leaders invest heavily in website optimization, personalization and AdTech applications.
6. Content: On average B2B marketers spend 28% of their marketing budget on content. Leaders spend up to 46%.
7. Analytics: After spending 10 years at Cognos and IBM Business Analytics, I know this is one of the hardest areas to get right. What separates leaders and laggards? Creating a data-driven culture by embedding analytics into your day-to-day management system and investing in business analysts who will feed insights into planning processes.
Optimizing Your Demand System
How healthy is your demand system? Please share your insights on what's making a difference in driving revenue marketing results for you. Our Demand System Workshop and Demand System Optimization are two services we offer that can help you optimize the seven essential areas.