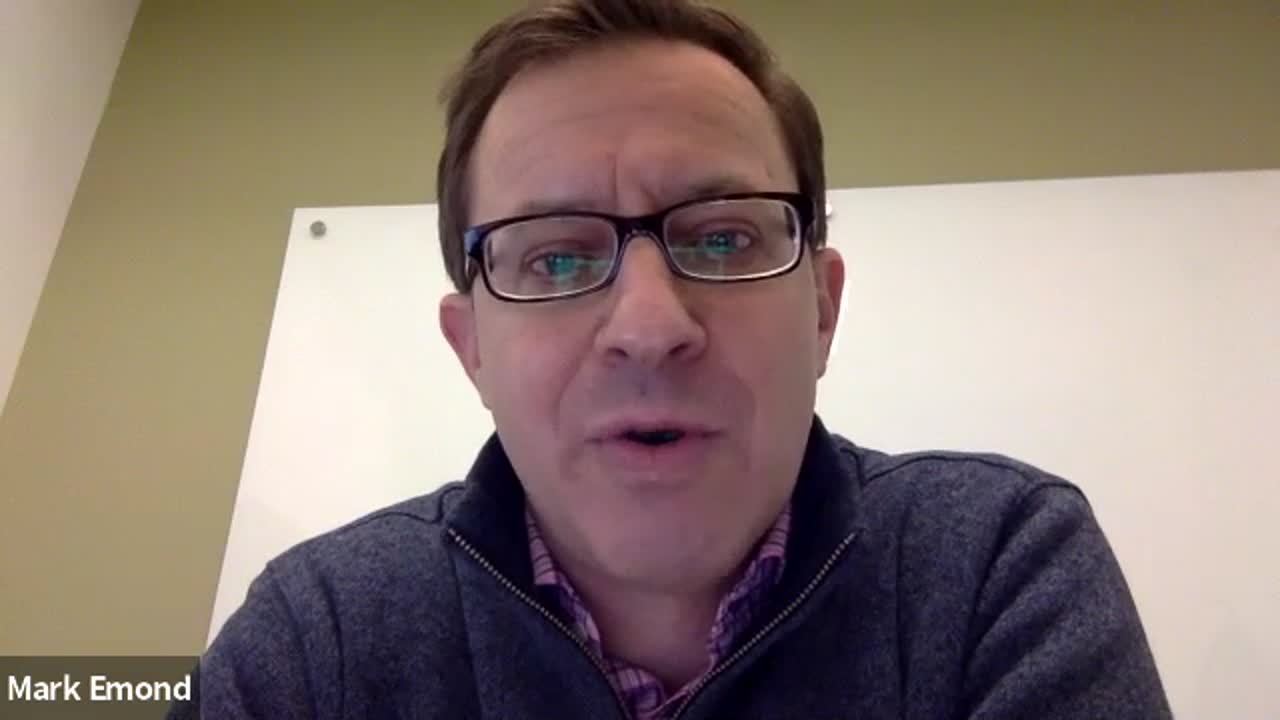 If you are like me, the holidays are a time for renewal and growth (of your waistline). With turkey leftovers and mom's shortbread cookies now in the rearview mirror, it's a great time to consider what you need to do to grow your marketing career in 2019.
There are many things vying for your attention as you get back to work – Q1 campaigns, sales kick-off, projects that you were waiting until the new year to start. One that should be at the top of your list is focusing on how you are going to grow your marketing career this year.
Having a career development plan as a marketer is more important than ever. Our profession is becoming more and more competitive. According to the US Bureau of Labor Statistics, there are more people moving into and changing marketing roles (projected at 10% between 2016-2026) than the general labor market (7% average).
So, what should be at the top of your career development plan for this year? To each her own, but I believe the following are three fundamental horizontal imperatives for any marketing manager today: 1) Get in front of customers, 2) Learn marketing technology, 3) Exercise your writing muscle.
Know Thy Customer
No good comes from sitting in corporate headquarters 24 x 7. Unquestionably, one of the things that has progressed my career the most since moving from client-side marketing to consulting has been face time with customers.
This imperative has been driven home for years so I won't belabor the point. Make this the year where you get out in the field. Doing ride-alongs with your sales reps will help you truly understand your target personas' professional and career challenges, the words they use to describe your brand, and what they need from you as a marketer.
Your voice will stand head and shoulders above your marketing colleagues if you can authentically share your customer-facing experiences when developing strategies and tactics back at HQ.
Learn Marketing Technology
I cannot think of a single thing today that will enable you to grow your marketing career faster than truly learning how to use marketing technology.
If you are a demand programs or even a segment or product marketing professional, dive deep into learning how to use your Marketing Automation platform. Content marketers – learn how to use your content marketing platform (e.g., Contently or Kapost) or a content experience platform such as Uberflip. For those who are early in their marketing careers or more established but considering a pivot, learn a social media platform like HootSuite or how to work with an SEO platform like Moz.  
The benefits of rolling up your sleeves in this area are twofold. First, you will open yourself up to some of the hottest career areas in marketing. Secondly, the marketers who will thrive and not get left behind in the next decade are those who can combine strategy with a fundamental understanding of how to activate it in your MarTech platforms.
Everybody Writes
As Ann Handley writes in her fantastic book, Everybody Writes, writing is a muscle that everyone should exercise and anyone can improve through repetition. It's a great way to build your personal brand and to connect with your organization's target personas.
As we all know by now, buyers aren't sold to today. They choose to buy from brands who educate and inspire them with content that engages. Sharing your insights through blog posts and social content is a great way to engage your prospects and customers with an authentic voice that will engender loyalty. Be sure to publish your content as a LinkedIn post to amplify your audience.
Ann's book is a great place to start for those who want some practical advice on how to make your content more engaging.
Standing Taller – The Series
This post is the first in a series designed to help you overcome your turkey-induced holiday coma and assist you in focusing on how to grow your marketing career in 2019.
Look for upcoming future posts on:
The benefits of working with a Marketing Coach

Presenting with influence

The importance of the first 90 days in a new marketing role

Soft skills for 2019

The innovation curve – be ahead of the pack in 2019
Happy New Year everyone!