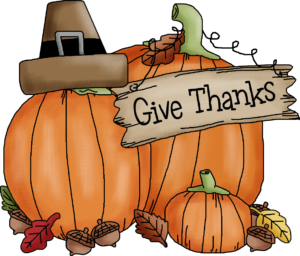 At this time of thanks, we Marketo users are rejoicing because of the Fall release. Specifically, we're giving thanks for the long-awaited introduction of the ability to subscribe to Smart Lists. To the uninitiated, this may not sound like the greatest thing since a slice of pumpkin pie. But in reality, it's been the top requested customer idea in the Marketo Community since the community was launched in 2010.
What's the Big Deal?
Much like a double-wall oven allows you to cook your turkey, potatoes and veggies at the same time, Smart List Subscriptions create tremendous efficiencies for Marketo specialists. As an added bonus, it also enables tighter alignment and communication between marketing and sales, which is like putting a generous dollop of fresh whipped cream on top of that pumpkin pie.
So what are Smart Lists?
Smart Lists are dynamic lists that get populated with lead records based on behavioral, demographic, and firmographic filters or triggers. Examples include a registration list for an upcoming event, a list of leads from a target account, and a list of Marketing Qualified Leads (MQL) this quarter.
Six ways to use Smart List subscriptions
With this new functionality, Marketo specialists can now schedule the automated distribution of the Smart List on a daily, weekly, or monthly basis to internal or external stakeholders. For example, you could use this new functionality to:
Share the latest event registration list with your sales team or partner who is co-sponsoring the event
Eliminate the manual exporting and sharing of Smart Lists that has weighed down Marketo specialists
Flag leads that need attention because of poor data quality
Send emails to Sales leaders showing MQLs which have not been followed up on by their sales team within the agreed upon SLA timeframe
Share industry-based lead information with internal industry sales and marketing leaders
Share detailed information such as roles, industries, and behavior with executives and marketers who work outside of Marketo
So, over the next few days, pass the stuffing, the turkey, and don't forget the pumpkin pie and the whipped cream. And when you get back in the office next week, pass the Smart List, please!