This is the second piece in a series of posts talking about the less popular topics of client management. I set up some ground rules and tone in our previous conversation here. As always, I would love to continue the dialogue around these topics; if you're interested in joining the conversation, please say so in the comments.
So, the question for today:
Is it OK to tell your client "NO"?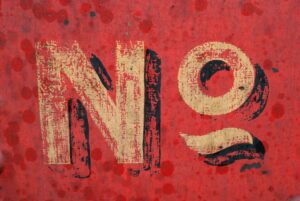 As you may guess, it depends on the type of relationship you have. Demand Spring attended a consulting workshop not too long ago where we were introduced to the idea of five consulting roles:
"Specialist"
"Firefighter"
"Leader"
"Distance Runner"
"Trusted Advisor"
Roles provided by Baton Simulations
While these roles are somewhat self explanatory, they also give you flexibility to define them within your own organization. However, I would venture to bet that most of us (including myself) would like to consistently be seen as the trusted advisor. Achieving trusted advisor status affords a level of communication that you can not openly have at the other role levels without taking a much bigger risk.
A personal example comes to mind about meeting one of the few, approachable, like-minded mom of young kids (like me!) in my small town. Yes she was open to talking, exchanging numbers, and maybe even a play date one day soon. But if I had invited her to join the annual family camping trip the following week, she very well may have written me off as the crazy mom to avoid. (I'm really thankful I didn't do that.)
Point is: We get excited when we initially connect with someone
When we are acknowledged for having characteristics, commonalities and skills that make you feel like you have a seat at the table, naturally, we get excited. And those are all valid feelings. But do not take a few initial victories and make a relationship leap that will leave you alone and back to the drawing board.
There is a time for risk, but it is not at the beginning of a client relationship.
You have to earn your communication rights' with your clients. And likewise, that also means you have to earn your right to say "NO".  And that right is granted as you are acknowledged (not perceived) as a trusted advisor on a consistent basis.
Here are a few risks to avoid at the beginning of your relationship so that when you start saying "NO" (to a particular project request, to additional work with no extra pay, to a change in scope after you've hit a project milestone, to introducing another reviewer/stakeholder into the project after the requirements have been agreed upon) you don't look like you have a dual personality (which consequently also might make you lose your newly earned status):
Have a clear relationship objective in your mind. (To become a strategic partner, to make your client a hero, to work on project X, so bring team Z and team B together, to get a referral, etc.) Share this as often as you can without overdoing it.
Know the difference between saying "no" and saying "NO". Saying "no" will happen often if you hope to move to any other role beyond "firefighter". Saying "no" happens in a lot of the examples I've listed above, but it's normally in the vein of compromise.
Examples of "no" may sound like this:
"Look, Sarah, we can bend the rules this time, but it's not something we can do consistently."
"Tim, this is our first project, and I want you to be successful, so we can do it this way and see how it works, but in the future, and as we laid out in our contract, we'll have to protect our agreement a bit more stringently."
Examples of "NO" sound more like this:
"We've been working together really well for over a year. I'd like to take this opportunity to start to shift our relationship to more of this a bit less of that. I think you'd have to agree that based on our partnership, the value we bring to you, and the feedback we've received, this makes the most sense for our relationship."
Understand your role and what you are doing. Client management is a marathon. If you make a habit of clearly explaining your decisions and rationale because you clearly understand your role and your project, people will see that and start to respect and look to you for answers. This is a great way to set yourself up for the transition.
And lastly, here are two well said thoughts on saying "NO":
On the value of "NO":
"Just saying yes because you can't bear the short-term pain of saying no is not going to help you do the work." Seth Godin
On how to say "NO":
"Tone is the hardest part of saying no." Jonathan Price
These are fun posts for me to write. I hope you enjoy them as well. Let me know what other aspects of client management you'd like to explore.