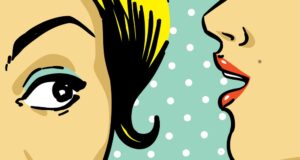 Managing client relationships comes as natural to some as breathing.
To others, it may feel like driving an untethered 18-wheeler loaded with large logs.
The point is, if you find yourself either in the position of managing client relationships or a client in a managed relationship, this is for you. In this series of posts, we will explore aspects of client management that don't often see the light of day.
Topics which client managers should feel empowered to explore and ones which clients should come to expect. Questions that go beyond the basics. Questions like:
Is it really ok to tell your clients "no"?

How is the world of client relationships evolving?

How do you grow your business through client management?

Is there such a thing as the essential client management checklist?
These posts are geared toward service businesses working with B2B clients. However, I do believe if you make an impeccable widget or are a consumer company, you stand to gain a thing or two as well. Ok, to start, I will say that if you don't agree to the following principles, then maybe we have more to talk about than I realized. But these are a few nuggets that really go without saying.
The basics:
A good project management tool is essential (we use Mavenlink.) This is about providing transparency (as much or as little as the client wants to see) and staying organized (duh).
Management should be accounted for in every project, whether it's the project manager doing the client managing or someone else. There needs to be a designated project lead.
Be kind. Even though your client is not always right, they are paying your bills. But just in general, be kind.
Be confident. Not arrogant. Big difference. Your client wants to see you as an expert, so express this in your tone and communications.
At the heart of it, client management is about building relationships.
Strong, healthy relationships. Don't just take our word (although we're good for it). Others see an importance in building strong client relationships too.
"Share of heart is just as important as share of mind" – Steve Lucas, Marketo CEO

"Loyalty is when people are willing to turn down a better product or price to continue doing business with you." – Simon Sinek

"3 in 5 Americans (59%) would try a new brand or company for a better service experience." (Source: American Express)
We like what we do, and we're good at it.  Learn from our challenges and trials and join the conversation. If there's an aspect of client management you'd like us to address, let us know. Drop me a line – karen@demandspring.com – with the subject "Client management".