Buyers are in more control of the buying process today, than ever. They are more empowered, they are more inclined to do research before a purchase, they have more alternatives than they've ever had. Many businesses are beginning to lean towards a customer-centric approach, as opposed to a product-centric one. Some are even taking it a step further and incorporating a value-centric approach. Paul Polman, the global CEO of Unilever acknowledged this when he said "In any company, you have to go back to what drives people. Making more money or being bigger means less and less. Brands with a purpose and that are values-led over time are going to be more successful." HBR stands by this thinking as well, stating that a value-driven strategy leads to increased collaboration, accelerated learning, and stronger financial performance within an organization.  
With a customer-centric approach, the customer is the center of the business's mission and operations. With a value-centric approach, the business leverages a strong set of beliefs and values that translate into why they do what they do. It involves communicating and supporting an overarching story that appeals to consumer ethics and values. You're selling value. The product is secondary.
Here are a few businesses that have a value-centric strategy rooted in their DNA.
YETI broke into the cooler market a decade ago with a 300% markup over the industry standard. Instead of disrupting the industry by coming in at a lower price, YETI sought to build a cooler for the outdoor enthusiast that was durable enough to be used everyday in extreme conditions. The YETI brand has a cult-like following – just look for the big, bold, white letters the next time you're on a camping trip. Consumers are willing to pay a price premium, because they appreciate the high level of performance and durability that goes into everything YETI makes. Sure, you can buy a well-engineered cooler for less than a YETI, but outdoor enthusiasts choose YETI because of the experience associated with the brand.
YETI is selling reliability, not a cooler. It's selling you the freedom of enjoying your outdoor experiences without the worry of your products falling short.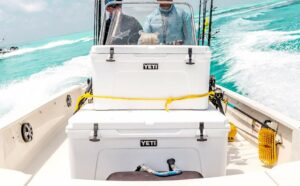 This soap company saw a gap in the market that wasn't being filled. Method capitalizes on the combination of their corporate social responsibility and sleek style as key differentiators between them and their competitors. Method uses its design and fragrance to initiate the purchase, and its sustainability initiatives to build customer loyalty.
Method is selling environmental mindfulness, not cleaning supplies. It's selling the reflection of your beliefs through household necessities.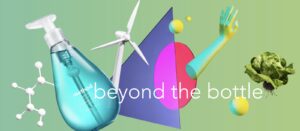 This banking and budgeting app emphasizes their value proposition of keeping things, you guessed it…simple! Simple focuses on providing their customers with a noncomplex, more transparent way to bank. Putting an emphasis on being easier, faster, and friendlier, Simple attracts tech-savvy consumers who want to manage their money on the go. Incorporating simplicity and optimization on their platform turns their users into brand advocates and increases CLV.
Simple is selling efficiency, not an app. It acknowledges the value of your time, and helps you conserve it.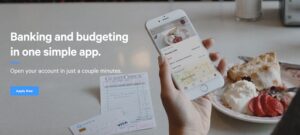 Patagonia is one of the most trusted, high-performing retailers. Its value is staked on being environmentally conscious and transparent to its stakeholders. Patagonia aligns its content with customer values, and transforms that content into action. Sure, the technical and performance aspect of the product is excellent, but its customers keep coming back because they value Patagonia's honesty, credibility and their emphasis on environmental and social improvement for a better world.
Patagonia is selling responsible sourcing, not outerwear. It's selling an opportunity to take part in minimizing our environmental impact.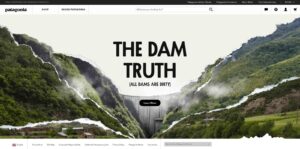 Key Takeaways
A product or service's value is not only stemmed from it's utility, but from intangible aspects that speak to a consumer's beliefs and values. Some questions to ask when considering a value-centric approach are:
Why does what you're selling matter?

How important is it?

How can you communicate that to your audience?

What type of person shares those values?
Not only do these values need to be marketed, but they must be channeled throughout your organization. They need to be transformed into a story that will strongly resonate with customers and employees. That's where Demand Spring comes in – learn more about our Storytelling Workshop here. We'll help you communicate your values, and support your overarching story externally and internally to drive loyalty. 
Change your main focus from customer acquisition to customer lifetime value. Values-centric marketing is a long term play, this approach permits your product to change over time, but your message to stay constant.